DEDICATION
This website is dedicated to the Anunnaki "gods" (interstellar humans) Ninmah (Ninhursag) and Enki of the 12th Planet, called NIBIRU, our creators, along with Ningishzidda.  And, of course, Zecharia Sitchin, who brought all the needed INFORMATION to us from the clay tablets and cylinder seals of the Sumerian and other Ancient Civilizations.
Long live Sitchin!!!
RECENT BLOG
7/7/20  China Culture about the time of the Sumerian Culture
6/28/20  OF GREAT IMPORTANCE: NIBIRU EXISTS??
Beyond Pluto: the hunt for our solar system's new ninth planet
Scientists think a planet larger than Earth lurks in the far reaches of the solar system
Read in The Guardian: https://apple.news/A3MMKU-imQ6CGiphvPLm6HQ
KEN:  Could this be the evidcnce we have been looking for??
6/28/20  THE Sumerian City of Greatest importance
*Examines the Sumerians' culture, daily life at the cities, and architecture *Includes ancient accounts describing the cities *Includes a bibliography for further reading In southern Iraq, a crushing silence hangs over the dunes. For nearly 5,000 years, the sands of the Iraqi desert have held the remains of the oldest known civilization: the Sumerians. When American archaeologists discovered a collection of cuneiform tablets in Iraq in the late 19th century, they were confronted with a language and a people who were at the time only scarcely known to even the most knowledgeable scholars of ancient Mesopotamia. The exploits and achievements of other Mesopotamian peoples, such as the Assyrians and Babylonians, were already known to a large segment of the population through the Old Testament and the nascent field of Near Eastern studies had unraveled the enigma of the Akkadian language that was widely used throughout the region in ancient times, but the discovery of the Sumerian tablets brought to light the existence of the Sumerian culture, which was the oldest of all the Mesopotamian cultures. Although the Sumerians continue to get second or even third billing compared to the Babylonians and Assyrians, perhaps because they never built an empire as great as the Assyrians or established a city as enduring and great as Babylon, they were the people who provided the template of civilization that all later Mesopotamians built upon. The Sumerians are credited with being the first people to invent writing, libraries, cities, and schools in Mesopotamia (Ziskind 1972, 34), and many would argue that they were the first people to create and do those things anywhere in world. No site better represents the importance of the Sumerians than the city of Uruk. Between the fourth and the third millennium BCE, Uruk was one of several city-states in the land of Sumer, located in the southern end of the Fertile Crescent, between the two great rivers of the Tigris and the Euphrates. Discovered in the late 19th century by the British archaeologist William Loftus, it is this site that has revealed much of what is now known of the Sumerian, Akkadian, and Neo-Sumerian people. Although Uruk was not the only city that the Sumerians built during the Uruk period, it was by far the greatest and also the source of most of the archeological and written evidence concerning early Sumerian culture (Kuhrt 2010, 1:23). Uruk went from being the world's first major city to the most important political and cultural center in the ancient Near East in relatively quick fashion. Long before Alexandria was a city and even before Memphis and Babylon had attained greatness, the ancient Mesopotamian city of Ur stood foremost among ancient Near Eastern cities. Today, the greatness and cultural influence of Ur has been largely forgotten by most people, partially because its monuments have not stood the test of time the way other ancient culture's monuments have. For instance, the monuments of Egypt were made of stone while those of Ur and most other Mesopotamian cities were made of mud brick and as will be discussed in this report, mud-brick may be an easier material to work with than stone but it also decays much quicker. The same is true to a certain extent for the written documents that were produced at Ur. At its height Ur was the center of a great dynasty that controlled most of Mesopotamia directly through a well maintained army and bureaucracy and the areas that were not under its direct control were influenced by Ur's diplomats and religious ideas. Ur was also a truly resilient city because it survived the downfall of the Sumerians, outright destruction at the hands of the Elamites, and later occupations by numerous other peoples, which included Saddam Hussein more recently.
6/15/20 SITCHIN CONFIRMED?????????
5/6/20  Care to Pyramidtize yourself?  Try this.  Close to Carl Jung's heart and theories.
Access your innate abilities for contacting "collective Consciousness"
4/26/20  
4/25/20  BEST Mainstream History of the SUMERIANS
Zecharia Sitchin utilized Kramer's excellent book in much of his research/writings. A must read
for Sitchin followers in order to see how Zecharia brings to life the thousands of CLAY TABLETS
with the HISTORY of the prior "LOST CIVILIZATION."  No need to look further to find the FACTS!
KRAMER:
_The Sumerians_ by Samuel Noah Kramer is a very readable overview of the ancient Sumerians, those ancient, non-Semitic peoples who produced the world's "first high civilization" and were the world's first urban culture. This ancient culture spanned the fifth to the second millennium BC though its scientific and literary achievements would have lasting influence throughout the ancient world and down through today.
The first chapter reviewed the history of the modern study of the Sumerians. As late as the 19th century the Sumerian culture was completely unknown. When scholars and archaeologists began excavating in Mesopotamia they were looking for Assyrians, not Sumerians. The Assyrians were discussed in Greek and Hebrew sources, but of the Sumerians, there was "no recognizable trace of the land, or its people and language, in the entire available Biblical, classical, and postclassical literature" (though some experts now think that Sumer is mentioned in the Bible with a variant name). Sumer had "been erased from the mind and memory of man for more than two thousand years."
This chapter revealed the history of the decipherment of Sumerian writing (the name cuneiform dates from 1700 when Thomas Hyde coined the word to described Old Persian writing that he believed was decoration, not actual speech) and the naming of these people (Sumerian was proposed as a term in 1869 by Jules Oppert, who used the name from the title "King of Sumer and Akkad" found in some royal inscriptions, believing that Sumer referred to the non-Semitic inhabitants of Mesopotamia while Akkad referred to the Semitic people of Mesopotamia).
Chapter two dealt with political history. The Sumerians didn't really produce what we would call histories; they were rather more archivist than historian, chroniclers more than interpreters of history. The first real record of Sumerian events was essentially to preserve for posterity what great building projects (particularly of temples) Sumerian rulers had accomplished. Not all historical source material is "curt and lifeless" though, as one source of information is the royal correspondence between rulers and officials, letters that can reveal motives, rivalries, and intrigue.
As far as history itself the reader learns that two of the truly ancient Sumerian rulers were deified (Dumuzi, a deity whose worship would have profound influences in Judaism and in Greek mythology, and Gilgamesh, the "supreme hero of Sumerian myth and legend," his deeds written and rewritten not only in Sumerian but also in other languages), and that Sargon the Great was the conqueror that finally brought about the end of the Sumerian people as "an identifiable political and ethnic entity" and began the "Semitization of Sumer."
Chapter three looked at life in the Sumerian city. In the third millennium B.C. Sumer consisted of a dozen or so city-states surrounded by a few villages, each city's main feature being the main temple situated on a high terrace, one that gradually evolved into a staged tower or ziggurat, "Sumer's most characteristic contribution to religious architecture." The temple was the largest and most important building in a Sumerian city, reflecting the importance of religion in Sumerian life (though scholars have debated for decades whether Sumer was a "totalitarian theocracy dominated by the temple" or whether there was some relative freedom and private property; opinion now leans towards the notion that while the temple was the major economic player, private individuals could buy and sell property and own businesses).
An important chapter, Kramer looked at such things as the average Sumerian house (a small, single story, mud-brick building with several rooms arranged around an open courtyard), the Sumerian calendar (they divided the year into two seasons, emesh, "summer", and enten, "winter," with the new year falling between April-May), even Sumerian medicine (providing translations of several ancient prescriptions).
Chapter four looked at religion and mythology. The Sumerians recognized a very large number of gods, some of which had some very specific areas of interest (such as a deity in charge of the pickax) but recognized seven gods who "decree the fates" and fifty deities known as "the great gods." Sumerian gods were entirely anthropomorphic, appearing human in form and could eat, drink, marry, raise families, and even die.
Sumerians believed that rite and ritual were more important than either personal devotion or piety, and that man was "created for no other purpose than to serve the gods." They also believed in something called me, essentially a set of rules and regulations that were meant to be followed in order to keep the universe running smoothly. These me's included both positive concepts, like "truth" and but also negative ones like "strife."
The parallels between Sumerian and Greek and Biblical stories were quite striking and Kramer discussed several examples (the Sumerian underworld looked a lot like the later Greek version, complete with a "Charon," for instance and the Sumerians had a Flood myth as well).
Chapter five examined their literature, which included religious hymns and lamentations, epics, dirges, elegies, collections of proverbs, and a favorite Sumerian form of literature, the "wisdom" compositions or disputations in which two opposing protagonists debate back and forth (even if the two protagonists might be say personified animals or tools).
Chapter six looked at the Sumerian edubba or school.
Chapter seven examined Sumerian "drives, motives, and values." The author looked at the role of hatred and aggression in the Sumerian character, their drive for prestige, preeminence, and superiority, though they also valued goodness, truth, even mercy and compassion. Kramer noted though that their ambitious drive for preeminence produced many of the advances for which the Sumerians are noted, such as the development of writing and irrigation but also carried with it the "seeds of self-destruction," which trigged bloody wars between the Sumerian city-states and impeded unification which ultimately proved the downfall of Sumer.
Chapter eight examined the legacy of Sumer, its tremendous influences on other ancient cultures and religions, its numerous technological inventions, even its political advances (they invented the city-state which was in marked contrast to the state of affairs in Ancient Egypt).
Ritual Site Dedicated to Mesopotamian War God Discovered in Iraq
3/9/20
Comments by Ken:  This is further EVIDENCE that supports Sitchin's research that claims that some NUCLEAR devices were exploded in the SUMERIAN Civilization around 2024 B.C.!!!!!!!!!!!! When with mainstream pre-historians WAKE UP?
3/2/20  Jimmy VIDEO on the Lost Civilization
Open your minds, please
2/24/20  When God Had a Wife
KEN: Folks we are talking about YAHWEH and ASHERA (wife/consort)
EVEN BETTER the Nibiruan ENLIL becomes Yahweh while his wife, NINLIL becomes Ashera
2/23/20  The Akashic Field
AND
2/23/20
The Quantum Akashic Field
Physicists have recently discovered a whole quantum-based reality, a multidimensional world where all potentials simultaneously exist. Called the Akashic Field by systems scientist Ervin Laszlo, it is the same quantum reality that mystics, shamans, and dowsers have been exploring for thousands of years through astral travel, spirit journeying, and energy work. Revealing how to gain awareness of the Quantum Akashic Field through conscious out-of-body…
2/1/20  NEW Data on Homo Sapiens: 200,000 years go: Que VIVA SITCHIN!
1/17/20  BEYOND BELIEF from Gaia.com
Truly an EXCELLENT summary of much that I have reported on here at this site.
Yes, you may have to subscribe to Gaia.com (very inexpensive) but you will get TONS of GREAT info/discussion,
for example 19 1/2 hour videos on "Ancient Civilizations," and 42 on Quantum Physics by Greg Braden,
and much, much more. In fact, enough at Gaia.com to keep you busy for many, many months.
1/5/20 What do YOU know about Mars?
12/31/19  Archaeological LOVERS
1.  Maya Palace Emerges from Yucatan Jungle
---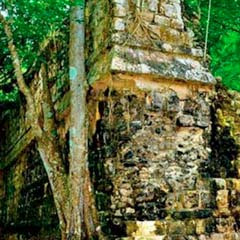 Researchers from the National Institute of Anthropology and History (INAH) have confirmed the finding of an impressive Maya palace in the Archaeological Zone of Kulubá, in Yucatán. The 55-meter (180.45 ft) structure is being excavated and conserved together with four other buildings in the pre-Hispanic…
12/12/19  GAIA: Incredible INFORMATION about our Planet
www.Gaia.com is one of the best websites that delves into prehistory and more.
Quite inexpensive and comprehensive.  Enough material here to keep you
occupied for many, many months.  I'd recommend  the following section:
Ancient Civilizations where much is discussed about the SUMERIAN TABLETS,
especially Enki and Enlil, the two main characters in The 12th Planet and Sitchin's other
13 books.  Too bad the "experts" cannot seem to appreciate Zecharia's research which
truly explains much that cannot be explained.  If only these experts could read him
with an open mind.  I guess the major problem is admitting that there are real
EXTRATERRESTIALS.
12/10/19      NEW SUMERIAN CLAY TABLETS DISCOVERED
Cuneiform Tablets and 'Envelopes' Tell of Mesopotamian Sophistication
A team of Italian and Iraqi archaeologists has unearthed hundreds of cuneiform tablets in central Iraq. They also uncovered some clay coverings and seals with the tablets. The collection of cuneiform texts is one of the most important finds of its kind in many years and is opening up a window into the complex and sophisticated culture of Ancient Mesopotamia. The treasure trove of tablets and other fascinating and revealing items was found by a team from the Italian Universities of Pisa and Siena who worked with specialists from the Iraqi University of Al-Qadisiyyah…
11/30/19 HOW did The Ancients build what they built?
11/29/19   Silva and Sitchin: WHEN DOES NIBRIU RETURN?
Please click onto THREE VERY IMPORTANT attachments below:
11/28/19  A THANKSGIVING GIFT: FREDDY SILVA'S MAGNIFICENCE.
KEN'S NOTE:   PLEASE EXPLORE www.invisibletemple.com
11/26/19   CAPPADOCIA: Underground LIVING
The Ancient Underground World of Cappadocia
KEN: 
No one knows why all this was created?  Zecharia Sitchin knows.  It was the planetary FLOOD.
The door locks were to stop the flooding, of course.  Also, refuge during the ice ages.
IMPORTANT:    ALSO, ANOTHER ANSWER is found in Freddy Silva's The Missing Lands= An absolutely MUST READ!!!!!! Comets, asteroids, meteors, etc.
11/20/19 Could this one be an answer? Explaining Egyptian Pyramids
11/9/19  A Birthday Gift for me:  Love of Pyramids
Pyramids Around The World
11/4/19
Researchers Pin-Point 'Ancestral Homeland' of All Modern Humans
Most people accept that anatomically modern humans first arose in Africa roughly 200,000 years ago, but the location where that monumental evolutionary event took place on the continent has been less certain. Now, a new study in the journal Nature purports to know the original, ancestral homeland of all humans roaming the planet today. Vanessa Hayes and her colleagues used timeline, ethno-linguistic, and geographic frequency distribution data from more than 1,000 mitogenomes ( mitochondrial DNA ) from living southern Africans who have mostly lived in…
'The pan-African dawn of Homo sapiens' CREDIT: (GRAPHIC) G. Grullón/Science ; (DATA) Smithsonian Human Origins Program; (PHOTOS, COUNTERCLOCKWISE FROM TOP LEFT) Ryan Somma/Wikimedia Commons; James Di Loreto & Donald H. Hurlbert/Smithsonian Institution/Wikimedia Commons; University of the Witwatersrand; Housed in National Museum of Ethiopia, Addis Ababa, Photo Donation: ©2001 David L. Brill, humanoriginsphotos.com
And even more interesting, possibly, is this one=EXCELLENT:  SITCHIN WAS RIGHT!!!!!!!!!
One of the big questions is related to all the prehistoric fossils found in other regions that may be early examples of AMH, such as the 300,000-year-old Homo sapiens remains that were discovered in Morocco in 2017. In light of these fossils, it makes sense that researchers will feel uneasy about the declaration that AMH have their ancestral homeland in Southern Africa.
11/2/19  NOVEMBER,  ANCIENT-ORIGINS
10/24/19
The Sacred Science of Ancient Japan: Lost Chronicles of the Age of the Gods
---
Explores how these texts convey the sacred spiritual science of Japan's Golden Age with parallels in ancient India, Europe, and Egypt In Japan there are roughly two dozen secret manuscripts originally dating back to the paleolithic era, the age of heroes and gods, that have been handed down by the ruling families for centuries…
10/23/19
Early Humans Migrated to Greek Islands 200,000 Years Ago
---
Scientists have proven early humans migrated through the Mediterranean much earlier than currently believed. A team of international scientists led by Tristan Carter, an associate professor of anthropology at McMaster University, has today published new evidence proving that the Greek island of Naxos was populated with Neanderthals...  AND WHEE DID THEY ORIGINATE??  See www.ZechariaSitchinCenters.com for tentative answers.
10/21/19
10/17/19    The Egyptian Underworld
Inscription on Coffin Discovered to be Oldest Egyptian Soul Map
---
A 4000-year-old ancient Egyptian text illustrates the oldest map of the underworld in existence. In 2012 archaeologists opened a burial shaft in the Middle Egyptian necropolis of Dayr al-Barsha and one of the coffins was found to be inscribed…
9/30/19 
9/8/19 MALTA and MEGALITHS
9/7/19   As The Days of Noah Were: The Sons of God and The Coming Apocalypse
KEN:     I thoroughly enjoyed the Minister's book.  Well researched.  However, From the beginning I was quite confused.  In the all-important chapter in Genesis, Fortson talks about the sons of God and then bases the rest of his book on this definition of ELOHIM.  Some have said the ELOHIM is PLURAL??  In other words, it might be read "the sons of the gods", or "deities."  And then this: And Elohim said: Let US make Man in OUR image, after OUR likeness."  Sure sounds like PLURAL to me.
 
Perhaps Zecharia Sitchin in his seminal The 12th Planet, and subsequent13 books, could add some corrections to Fortson's interpertations.  I'd rcommend Chp 12, The Creation of Man,pp. 336-361
May I refer you to my website on these matters: www.ZechariaSitchinCenters.com, where his research is summarized for your edification?  And I ask Minister Fortson to take a look also as he might find some more useful information in his wonderful spiritual journey.  Thanks for considering alternative research.  Kenneth Pollinger, Ph.D, ex-Jesuit and retired Sociology Professor.
8/30/19 UNBELIEVABLE JIMMY VIDEO of the SAHARA DESERT!!!
 8/25/19   Secret Chamber Revisited: The Quest for the Lost Knowledge of Ancient Egypt
---
Since 1993 Robert Bauval has been embroiled in the many controversies involving the search for the lost treasures of the pyramid builders and the quest for the legendary Hall of Records of Atlantis. The strange but true story that he unfolds implicates American business moguls, the prestigious National Geographic Society, several Ivy League universities…
8/22/19 NEW Video by Jimmy on YouTube
This is Why Great Pyramids of Egypt Were Not Tombs – Lost Ancient Civilizations
8/15/19 Discoveries in Spanish cave suggest Neanderthals
had hot water and bedrooms
---
Archaeologists in Spain have made a number of discoveries inside an ancient cave in Catalonia which suggest that Neanderthals had hot water and separate living quarters around 60,000 years ago. The finding adds to the mounting evidence that Neanderthals were a lot more sophisticated than…
8/13/19  High Mountain LIVING in Ethiopia:  NY Science Times
From New York Times: Science Times
Further confirming that Homo Sapiens were living on Earth about 300,000 years ago
4/24/19
4/15/19   ISLANDS EXPLORED from Ancient Origins
4/11/19 WHAT is the Sphnix telling us?  What is Gobekli Tepe telling us?
KEN: Comets, maybe. However, it might have been the return of Nibiru every 3600 years or so a la Zecharia Sitchin in The 12th Planet; and, The Wars of God and Men. Many "scientists" debunk the "Interventionist Theory," but The Flood occurred when Nibiru came though at that time and then again around 7600 and 3100. Please see www.ZechariaSitchinCenters.com and then under PROGRAMS, see Sitchin Paradign School for 14 short lessons based on Sitchin's Time Chart. See Books BY and ABOUT Sitchin under BOOKS.
4/8/19   Gobekli Tepe:  Quite a WONDER: Two pertinent VIDEOS
4/1/19 NEW Video by Jimmy:  Even MORE questions.  It just NEVER stops. SECRET FILES.
ttps://www.youtube.com/watch?v=tu-sLX0FbF0
https://www.youtube.com/watch?v=tu-sLX0FbF0

Jimmy from Bright Insight is back to discuss 'The Adam and Eve Story', a book by Chan Thomas published in 1965, which for reasons not clear became classified by the CIA. In 2013, 20% of this book was declassified – of course, leading to intense speculation as to the contents of the remaining 80%.

Citing enigmas like Atlantis, the Great Pyramid of Giza, Easter Island, Tiahuanaco and Baalbek, the book discusses lost ancient human civilizations and the global cataclysms that caused them to vanish with barely a trace, including Earth Crust Displacement, bolide impacts and emanations from the planetary core.

What's particularly of interest is how the book refers to a major impact in the region of the Great Lakes decades before this theory was first presented in 2006 and for which more supporting evidence has emerged in recent months.

Running Time: 39 mins
3/30/19  Moses and Akhenaten: Brothers in Alms
Could Moses have been a real person and could that person have been the Crown Prince Tuthmose, son of Amenhotep III and brother to Akhenaten? Two of the ancient world's most enigmatic characters: Moses, who led the Israelites from bondage in Egypt to the Promised Land, yet 'archaeologically' didn't exist, and Akhenaten, the heretical Pharaoh who overturned the religion of Egypt and was deliberately erased from history. Who were these two men and what was the legacy they left behind?…
3/28/19  More by VIPER TV: REAL ORIGINS of the SUMERIANS
3/26/19  72 EXCELLENT Videos from VIPER TV
Comments by KEN:  Bored? Lonely? Interested? Curious?  Well, folks, these videos
will open your minds even more! Notice the NUMBER of viewers in each. THOUSANDS of
folks like you are waking up!  The NEW Sumerian CLAY TABLETS Documentary 2018
Incredible Puzzling Secrets (1 hr and 21)  (503,500 viewers!).
HOWEVER, even though this video is an excellent summary of Sitchin's two foundational books,  I must admit that it was hard to follow.  Many names of places, of people, of conflicts, etc.  Too, too many to be able to really get the complete picture. For that I must emphasize, once again, that the BEST WAY to really get it all is to READ his two books.
FULL DOCUMENTARY ARCHIVE @ https://www.youtube.com/playlist?list…
All 72 VIPER TV titles listed here!!  ENJOY!
3/19/19 Articles within articles: See embedded Mesopotamian SEX info
3/18/19 A BREAK from Sitchin: COSTA RICA
Someone asked me today: "When did you come to Costa Rica and when did you start to build your Retreat Center?"
  Ken
3/14/19 MUCH MORE THAN ART:  Egypt
Echoes of Eternal Egyptian Art: Masters of Form and Finesse—Part I and Part 2, at the end.
The ancient Egyptians were pioneers of various forms of art and architecture. Down the millennia, the world has been left awestruck by the design and purpose of their grandiose monuments, their lavishly decorated tombs; and the landscape filled with paintings and sculptures that are rich in symbolism. This glorious civilization was without doubt in the front-rank of creating enduring and unmatched art. However, the context and content of the extraordinary body of work produced by the Egyptians cannot be categorized merely as art for…
KEN: Our Egypt Journey in January featured this most magnificent TEMPLE complex.  No way mere humans could have done this!  These exceedingly heavy columns, especially their top coverings, weighed tons upon tons. And all script and figures were etched IN STONE!
3/8/19  52 MINUTE NEW updated Sumerian Tablet Video Summary
KEN: The above Video complements very nicely the TIME CHART summaries of the major dates presented by Sitchin and as summarized and EXPANDED by me in the Sitchin Paradigm School, under Programs, with 14 Lessons.
3/7/19 What are 11,500,000 VIEWERS watching?
Source: Universe Inside You
3/6/19 Follow-Up to Fingerprints of the Gods (Best selling author Hancock)
KEN: See "Look Inside" for Table of Contents. Fascinating writers.
3/6/19 Graham Hancock MISSES the BOAT, or should I say "The Lost Civilization"
3/2/19  ROCK ARK inTexas and Mexico
The White Shaman Mural: An Enduring Creation Narrative in the Rock Art of the Lower Pecos, by Carolyn E. Boyd
3/1/19 SPIRITUAL POETRY Additions
Thus, the FIRST: Concerning My Big TOE (Theory of Everything), by Thomas Campbell (physicist)
Programming/Deprogramming/Reprogramming
PROGRAMMING
Inherited genetics, plus
Childhood conditioning (socialization)
-believe that I am a person with an ego
-believe that the world is real as sensed through the five senses
-believe that God is the Judeo-Christian Father in the sky (heaven)
-believe in my religious training
-believe that I have free will.
DEPROGRAMMING
Aware of different cultural programming=
relativity of programming
Quantum Physics: I'm more space than solidity
Different religions with different beliefs
(each has THE truth!!) Contradictions abound.
Buddhists don't even believe in God.
Meditation; new emphasis–instead of From Without to Within, 
   now, From Within to Without (a la Zen)
REPROGRAMMING
A Course in Miracles and Advaita Vedanta (Indian thought),1
both stressing NON-DUAL TEACHINGS.
 
The ego and the world are illusions.
Both of these are the dreamt.
Go beyond the CONCEPT of God 
   to the CONCEPTS of Consciousness or Source. 
And even beyond ALL concepts 
   as they are just POINTERS. 
For the Infinite cannot be comprehended! 
Realize that there is only this body-mind organism
being used by the Dreamer for Its own design. 
 
Wake up to ONENESS/UNICITY
   (an impersonal awareness),
   there are no objects only Subjectivity,2
   with manifestation WITHIN Itself). 
A New Species arising3
The Final Understanding is experienced.4
No free will! Just conditioned to believe you have free will.5
And Consciousness manifests Its will through
these body-mind organisms.
So Enlightenment and Endarkenment yield to Enlivenment.6
The opposites are reconciled
and the illusion as well as the Reality can be embraced.
Is this the culmination of the New Age Movement?
Footnotes:
See the literature listed in the Vision of the Point of Infinity–visit www.NewAgePointofInfinity.com
Ask the Awakened, by Wei Wu Wei.
A New Earth: Awakening to Your Life's Purpose, by Eckhart Tolle.
Your Head in The Tiger's Mouth: Talks in Bombay with Ramesh Balsekar, ed. by Blayne Bardo. "So all that happens is that Consciousness is witnessing whatever is happening among the objects It has created. And that wanting to know Itself is something that is created by Consciousness."
"Nothing can happen unless it is God's will."
The Laughing Jesus: Religious Lies and Gnostic Wisdom, by Timothy Freke and Peter Gandy.
2/25/19  ANTARCTIC ICE SHELF???????
Zecharia Sitchin in The 12th Planet stated that it was the ANTARCTIC ICE SHELF collapse that caused the tsunami (DELUGE) that swept around the world burying cities and civilizations under tons of mud and water. Enlil and the "Anunnaki gods" knew this would happen and prepared by lifting themselves above it all in their spacecraft, while ENKI convinced NOAH to build a submersible "boat" to withstand the water devastation.
SO . . .NEWS:
An iceberg twice the size of New York City is about to break off of Antarctica's Brunt Ice Shelf, according to NASA.
"Cracking across Antarctica's Brunt Ice Shelf is set to release an iceberg w/ an area about 2x the size of NYC. The splitting could result in an uncertain future for the shelf's scientific research & human presence," NASA said in a tweet.
NASA said in a statement that there are cracks growing across the ice shelf that were first observed in October 2016. It's not clear how the ice shelf will fare following the iceberg break, according to NASA.
Joe MacGregor, a glaciologist at NASA's Goddard Space Flight Center, said in the statement that the "near-term future" of the ice shelf "likely depends on where the existing rifts merge relative to the McDonald Ice Rumples," another area on the ice shelf.
"If they merge upstream (south) of the McDonald Ice Rumples, then it's possible that the ice shelf will be destabilize," MacGregor added.
UPDATED NEWS: 3/28/19
2/23/19  LOST STAR OF MYTH and TIME
11/26/18 First Genetically Edited Babies
11/26/18 Enki-ites vs. Enlil-ites continiues